TracTuff J Series Remote Oil Filter Block Adapter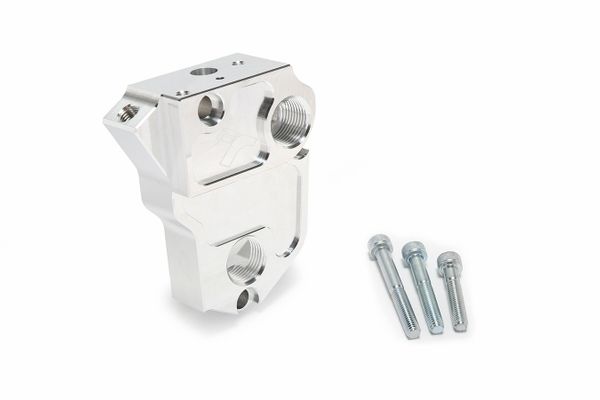 TracTuff J Series Remote Oil Filter Block Adapter
The J series remote oil filter adapter is a seriously unique piece! If you have ever thought to yourself, "I really don't like the location of the oil filter in my swap!" you're not alone! I've seen several issues with rear wheel drive and rear engine off-road swaps to know that I couldn't be the only one that wanted something BETTER! Even conventional front wheel drive swaps leave me curious about the general vulnerability of axle clearance and/ or how the filter just dangles.

The TracTuff J Series block adapter eliminates the need to run a traditional adapter in place of the oil filter (like my universal remote oil filter block adapter) on the end of the cast OEM housing and then try to figure out the safest way to route lines. Not that my universal piece is ugly or anything... it just looks ugly stacked on the end of that long original oil filter mount, especially and when compared to this. Its any EASY choice! 

The block adapter has machined "IN" & "OUT" markings, -10 ORB inlet/outlet ports, all the intricate pockets and passages that make up the VTEC engagement system as well as VTEC pressure switch and VTEC spool valve assembly mounts and the o-ring groove is machined to accept the OEM filter screen gasket.
You can choose from a number of port fittings that have been selected to work in the tight space and I highly recommend picking from the list as many fitting options on the market may not work! If you don't already have an oil filter mount to complete the other side of this install, please consider mine.

CNC machined from US milled 6061-T6 aluminum to exacting tolerances and incorporating all the critical features and passages that the OEM unit has but with the benefit of a -10 ORB in and out port! Just transfer over all of your equipment, order my universal remote oil filter mount and you're good to go! Please note that that I personally have not confirmed that this works with late model crank pulley dampers; I have received feedback from clients that it fits but yet to see pictures. Early model pulley has two ribbed pulley rings and the late model only has one. 
NOTE: XRP fittings are no longer stocked. The number of customers that have ordered the block adapter without fittings vs. with is pretty lopsided and a bad investment for me. If you choose to have any of the listed fittings added... it will delay your order as much as 3 weeks (I place orders with XRP monthly).
90°-10 ORB to -10 Male Flare (XRP 989010)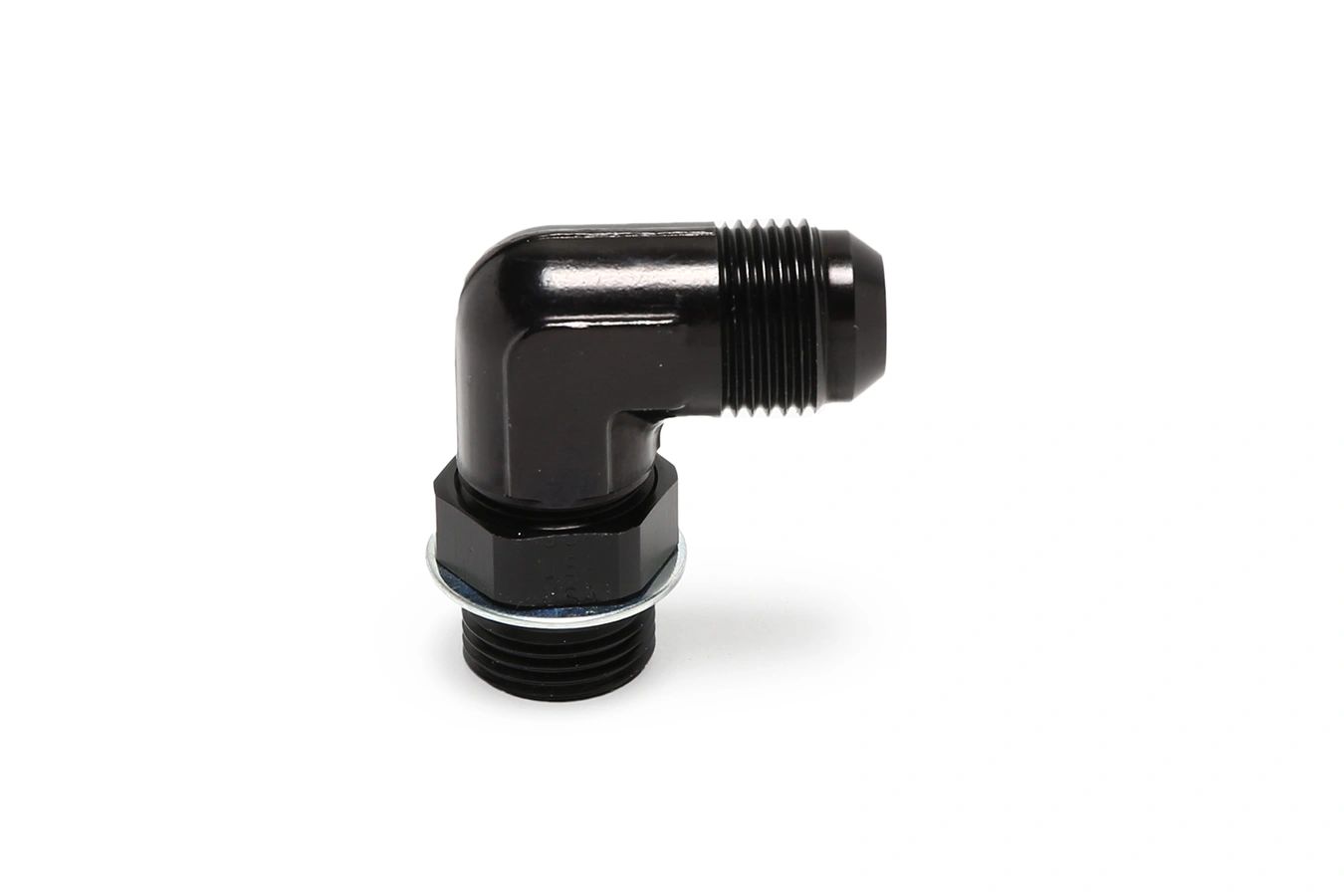 90°-10 ORB to -10 Male Flare Ultra Low Profile (XRP 989110)
90°-10 ORB to -10 Male Swivel Flare (XRP 959010)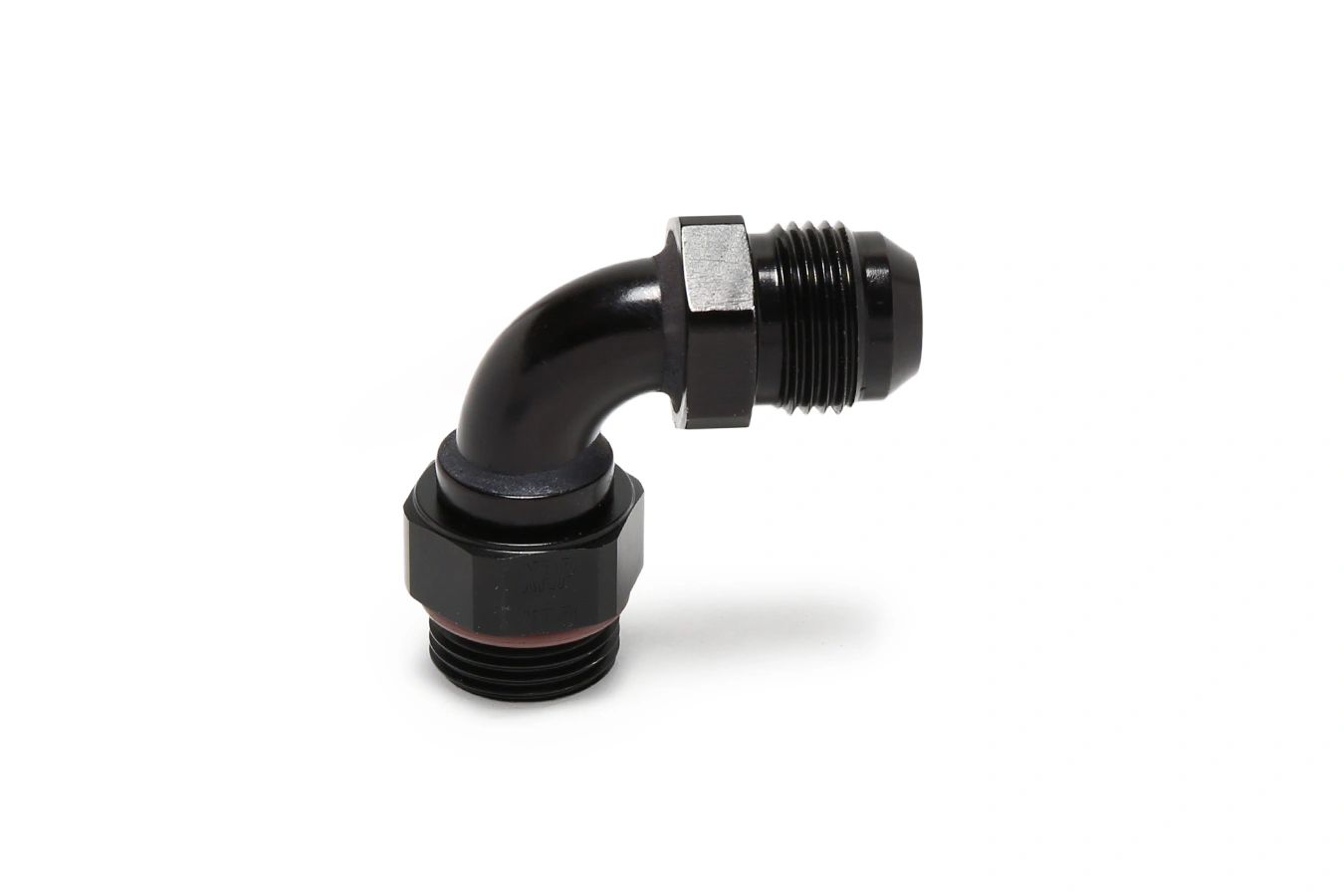 90°-10 ORB to -10 Swivel Hose (XRP 209010ORB)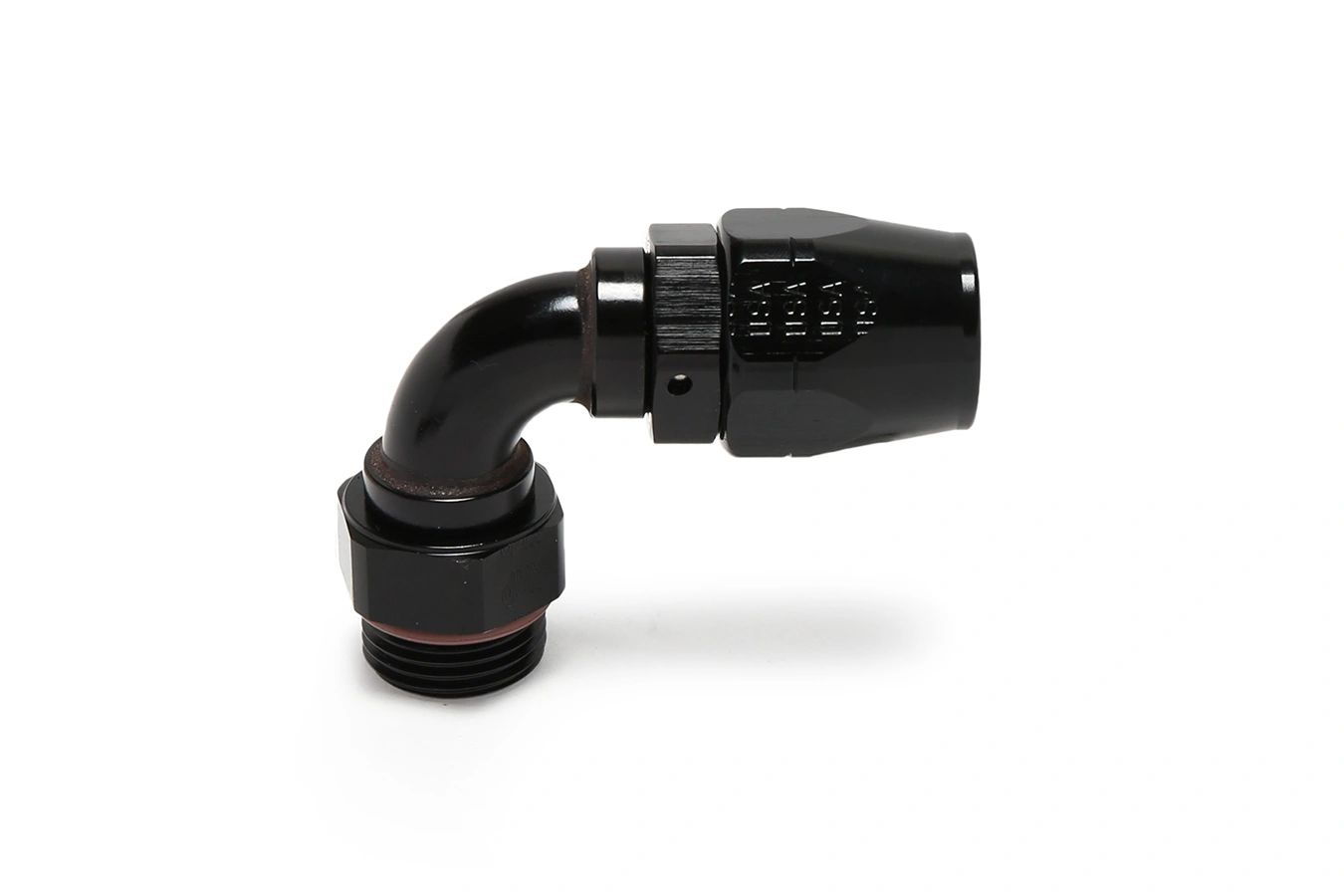 EXAMPLE: Shown with 2 x 90°-10 ORB to -10 Swivel Hose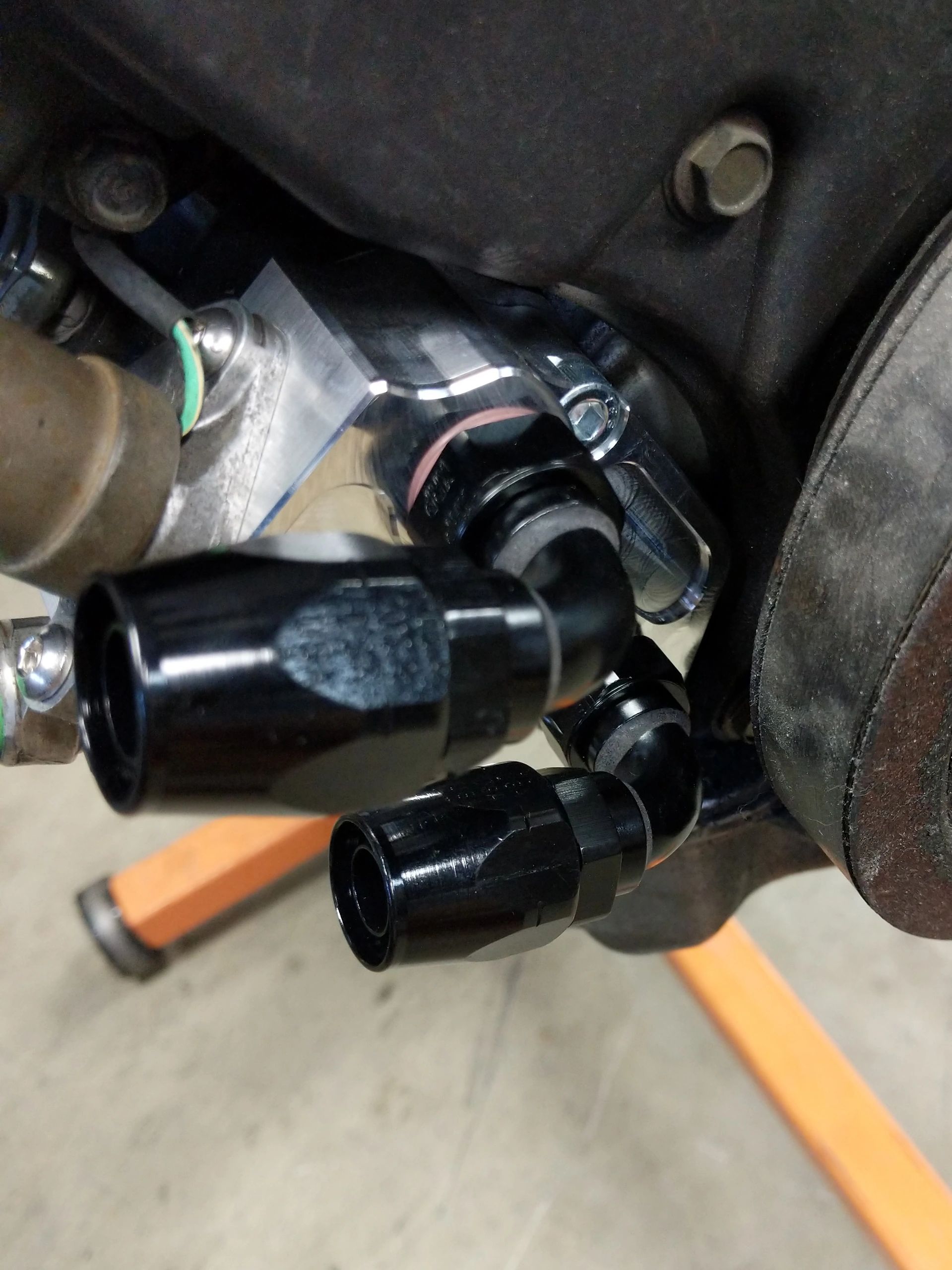 Reviews