TracTuff J Series Remote Oil Filter Block Adapter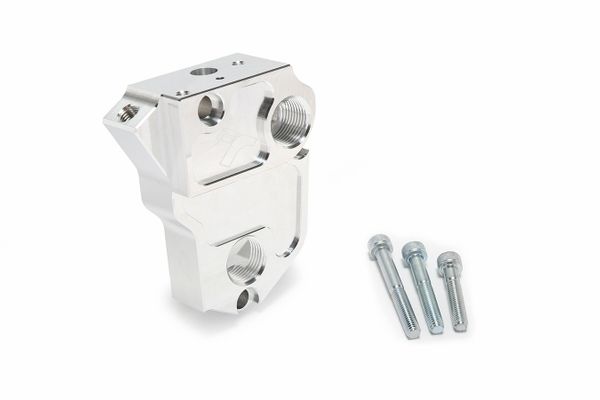 TracTuff J Series Remote Oil Filter Block Adapter
The J series remote oil filter adapter is a seriously unique piece! If you have ever thought to yourself, "I really don't like the location of the oil filter in my swap!" you're not alone! I've seen several issues with rear wheel drive and rear engine off-road swaps to know that I couldn't be the only one that wanted something BETTER. Even conventional front wheel drive swaps leave me curious about the general vulnerability of how the filter just dangles.
The TracTuff adapter eliminates the need to run an unsightly traditional adapter, like my universal piece, on the end of the cast OEM piece. Not that my universal piece is ugly or anything... it just looks ugly stacked on the end of that long original oil filter mount. The complicated part of this product is that its not just a simple filter mount, it also incorporates the mounting of the VTEC oil pressure switch, VTEC spool valve and all the VTEC oil passages, so it wasn't easy to machine.
I think you'll agree that the effort was worth it! Now you can run your oil filter in a much more convenient location without the worry of stacking parts or concerning yourself with frame clearance/ packaging uses. Don't get me wrong... if you don't mind my universal adapter or your on a tight budget, save yourself some money... it'll do the job and still provide better ground clearance that an oil filter. But if you are the discerning type and you want the BEST... look no further!
CNC machined from US milled 6061-T6 aluminum to exacting tolerances and incorporating all the critical features and passages that the OEM unit has but with the benefit of a -10 ORB in and out port! Just transfer over all of your equipment, order my universal remote oil filter mount and you're good to go!
Please note that this product is only known to work with early model crank pulley dampers. The easiest way to distinguish which will work... is by looking at the pulley and noting if it has a smaller pulley groove closest to the timing cover and then a larger pulley groove.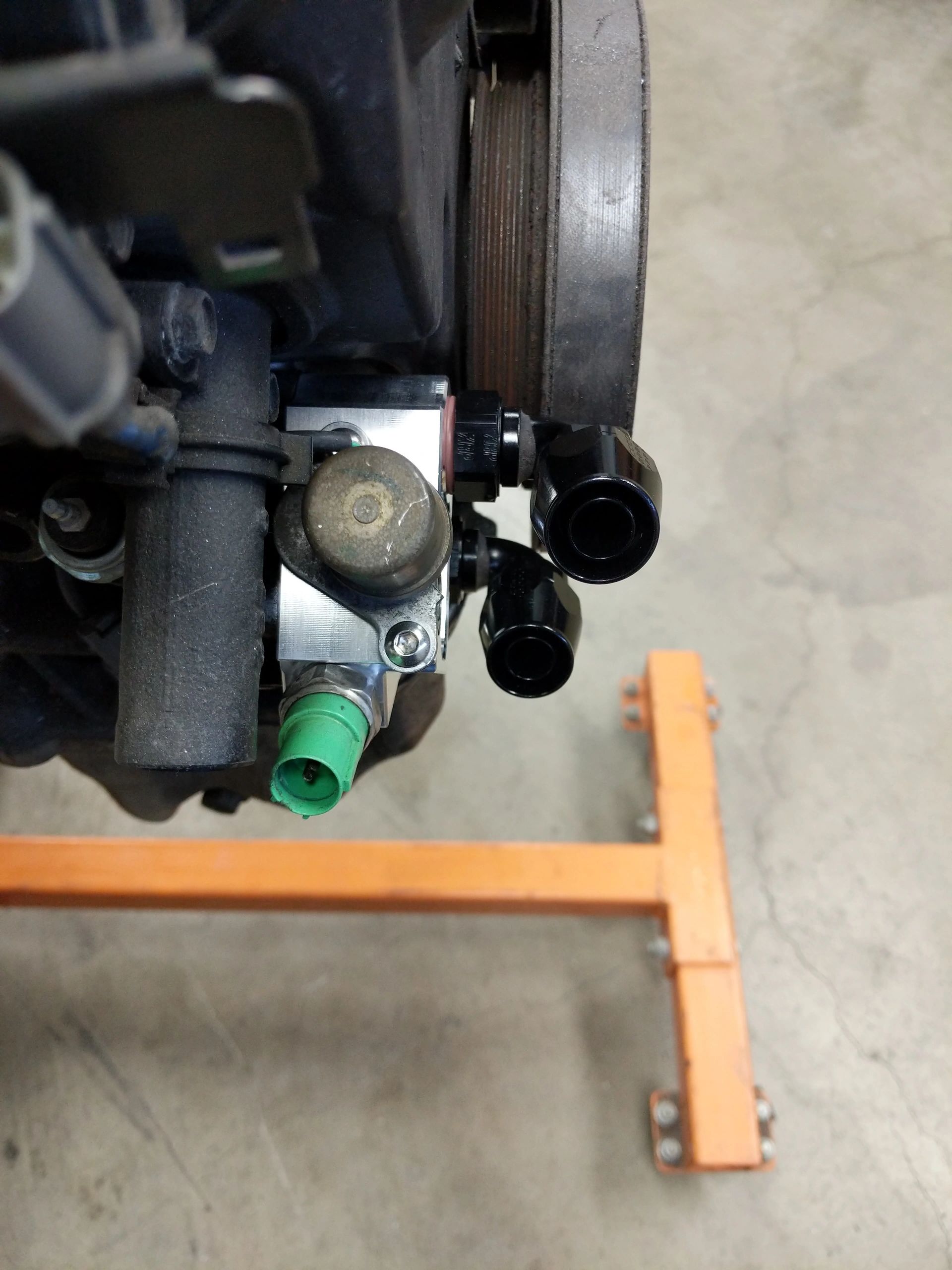 -10 ORB to 90° -8 or -10 Male Flare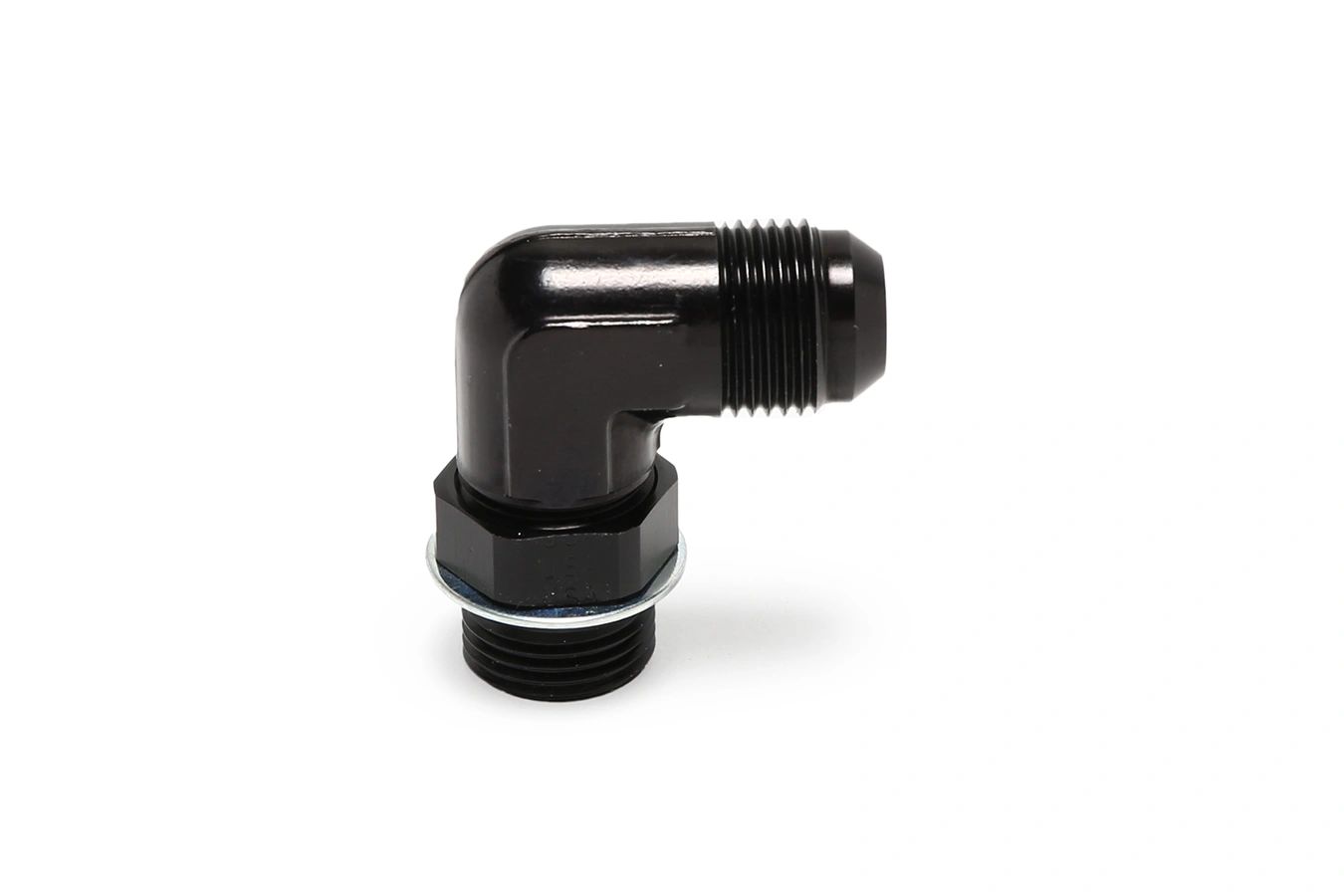 -10 ORB to Ultra Low Profile 90° -10 Male Flare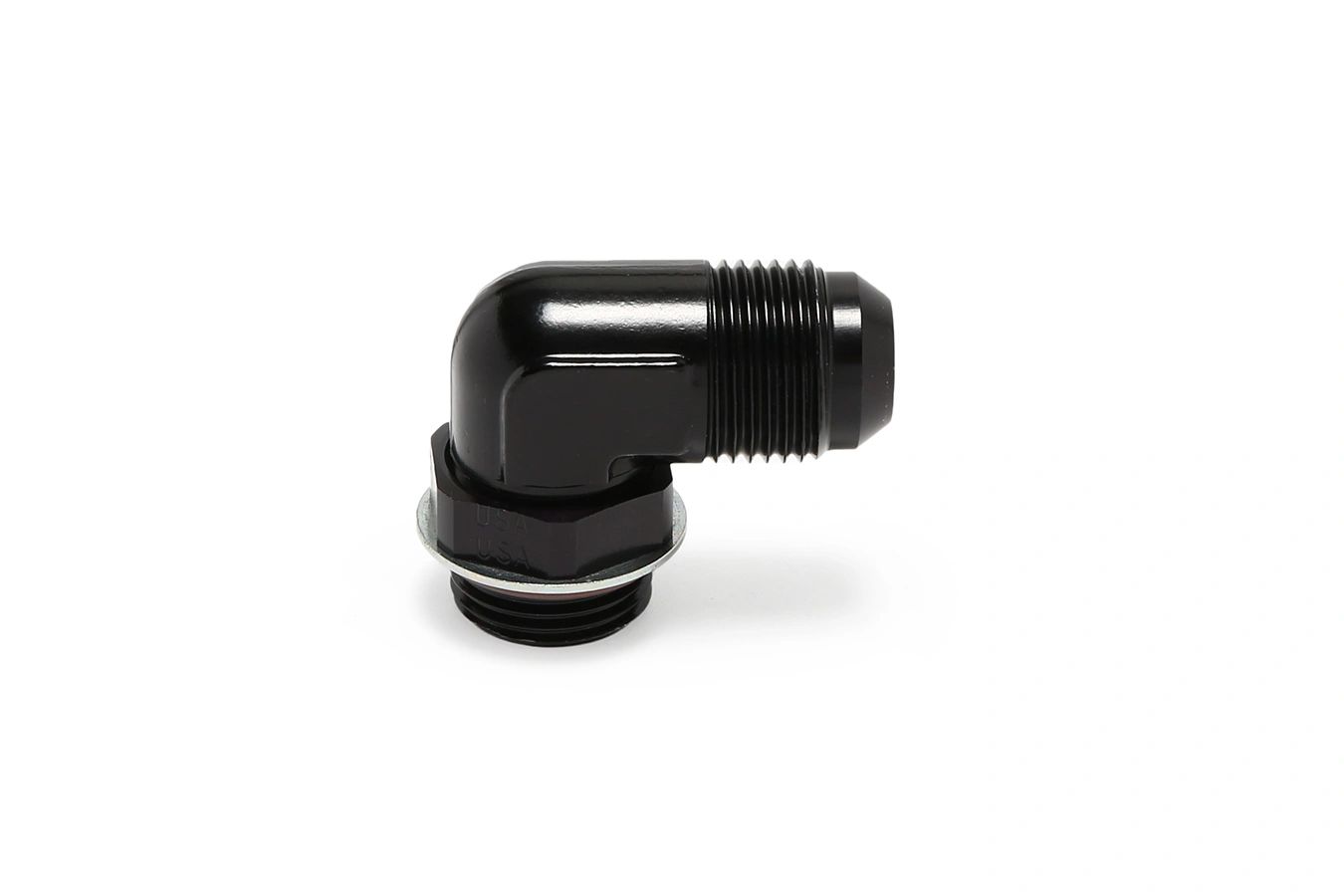 -10 ORB to Swivel 90° -10 Male Flare
-10 ORB to Swivel 90° -10 Hose