TracTuff M18 to AN Adapter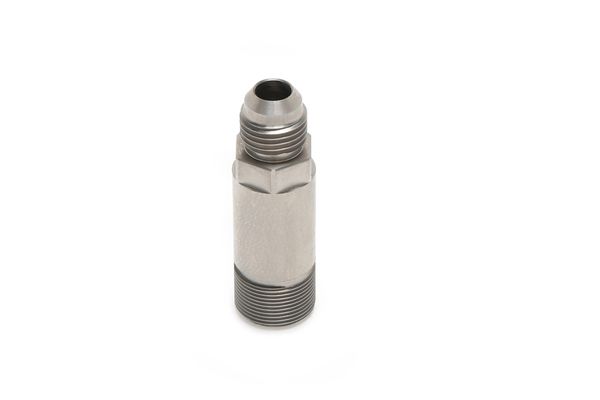 TracTuff M18 to AN Adapter
The M18 to -6 Male Flare adapters are now CNC machined from stainless steel.
Same specs from the original Honda joint used on the S2000 F20C/ F22C to route coolant from the block to the oil cooler assembly and commonly used on the K Series engines that were not originally equipped with an oil cooler, to get water to the OEM oil cooler. Now available to plumb anything that might need water to cool. Please consider the k series thermostat port adapter or the k series water passage adapter to complete the coolant loop.
NOTE: Rather low demand on the other AN sizes means I will continue to machine the hose barb and hex off and weld your choice of a -8 or -10 male flare. As a result, the OEM zinc finish and thread paste shown will not survive the welding process and will look different from the product photographed. Product is machined and welded as orders are placed... so allow for a few days for the order to ship. All sales are final on this item. You will want to plate or paint this fitting to keep it from rusting.

Reviews