TracTuff K Series Water Pump/ Block Port Adapter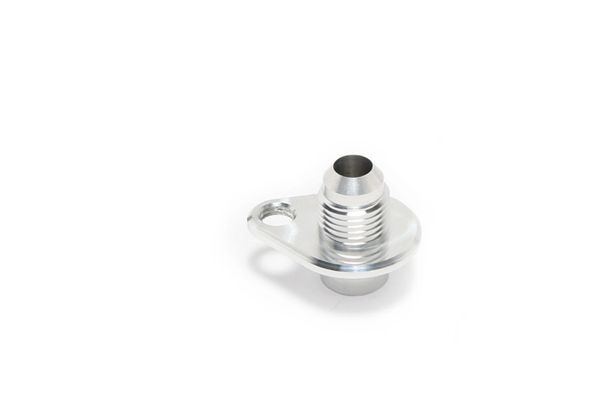 TracTuff K Series Water Pump/ Block Port Adapter
TracTuff K Series Water Pump/ Block Port Adapters. What are they? Why do I need them?
Have you ever wanted/ needed to run water through something? That is what these are for. You need them because they complete a circuit, meaning your not taking water from a high-pressure port and trying to return that water back to a high-pressure port. What's wrong with that... nothing! Besides the fact that water isn't actually moving through whatever it is that your trying to move it through! The two high-pressure ports meet in the middle and the water just sits!
These adapters allow you to plumb the high-pressure (block) port to your accessory and then route the return from your accessory to a point that actually pulls the water through, creating a complete circuit. If you are not running the OEM oil cooled k series water pump, don't worry... you can use the thermostat port adapter to complete that circuit! Still running heat? You'll have to T off of this somehow.
Machined from US milled 6061 aluminum w/ a -6 Male Flare, an M6 bolt hole and a OEM o-ring holder... these are sure to reduce plumbing complications! Only need one or you want to delete both? Be sure to look at the dedicated block-off's. Includes a stainless steel button head bolt and OEM o-ring.