TracTuff RBB/ RBC Rear Wheel Drive K Swap Filler Neck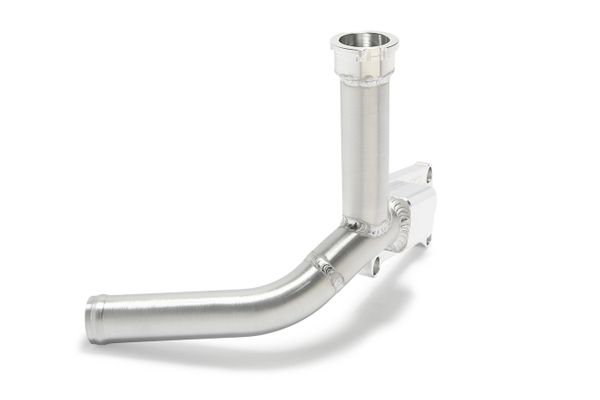 TracTuff RBB/ RBC Rear Wheel Drive K Swap Filler Neck
The filler neck is a substantial upgrade from the standard RWD upper water neck with a bleeder. 

Normally, the water neck is pretty much right in front of the radiator and the two points are pretty much equal in height... and even then, the K is notorious for being a real bitch to bleed! Rotate the motor 90°and you no longer have access to the highest point in the cooling system or the huge air pock that is created as a result of the outlet tube diving under the intake manifold. 
This product significantly reduces the headache of adding fluid and bleeding the system at its highest point. If space or budget allow, look into a fill pot or swirl pot for increased cooling system efficiency. 

NOTE: Made to Order - Contact for ETA - If you are interested in a specific design that varies from this, please email us at sales@tractuff.com. This product CANNOT be used on cylinder heads with a COMPLETE EGR PASSAGE. This product should only be used on the RBB/ RBC casting variants.
The cap bung has a 1/16" NPT port for connection to an overflow and uses early model Honda radiator caps; such as an 88'-91' Civic/ CRX or 90'-93' Integra. The sensor port selection is optional, if you don't have/ need a sensor, don't select it. I only offer two threads... 1/8" NPT or 1/8" BSPT (Honda Single Prong Sensor).
The new offset filler tube option has been added for those situations where the straight filler tube might be too close to a firewall feature or overhanging cowl. The billet flange adds 1.562" to the mounting surface of the cylinder head and the straight tube comes up even with it. If you cant see this space behind the cylinder head in your swap, you either need the offset filler tube or a custom remote filler tube. The offset filler tube moves the fill point so that it is no further back than the valve covers breather nipple.
The billet neck has a 1/2" NPT heater port and the hardware kit includes a 90° hose fitting, a port plug, four stainless M8 socket head bolts, and a pair of o-rings. The filler tube is welded so that it sits level when bolted to an engine leaned back 15° (OEM position).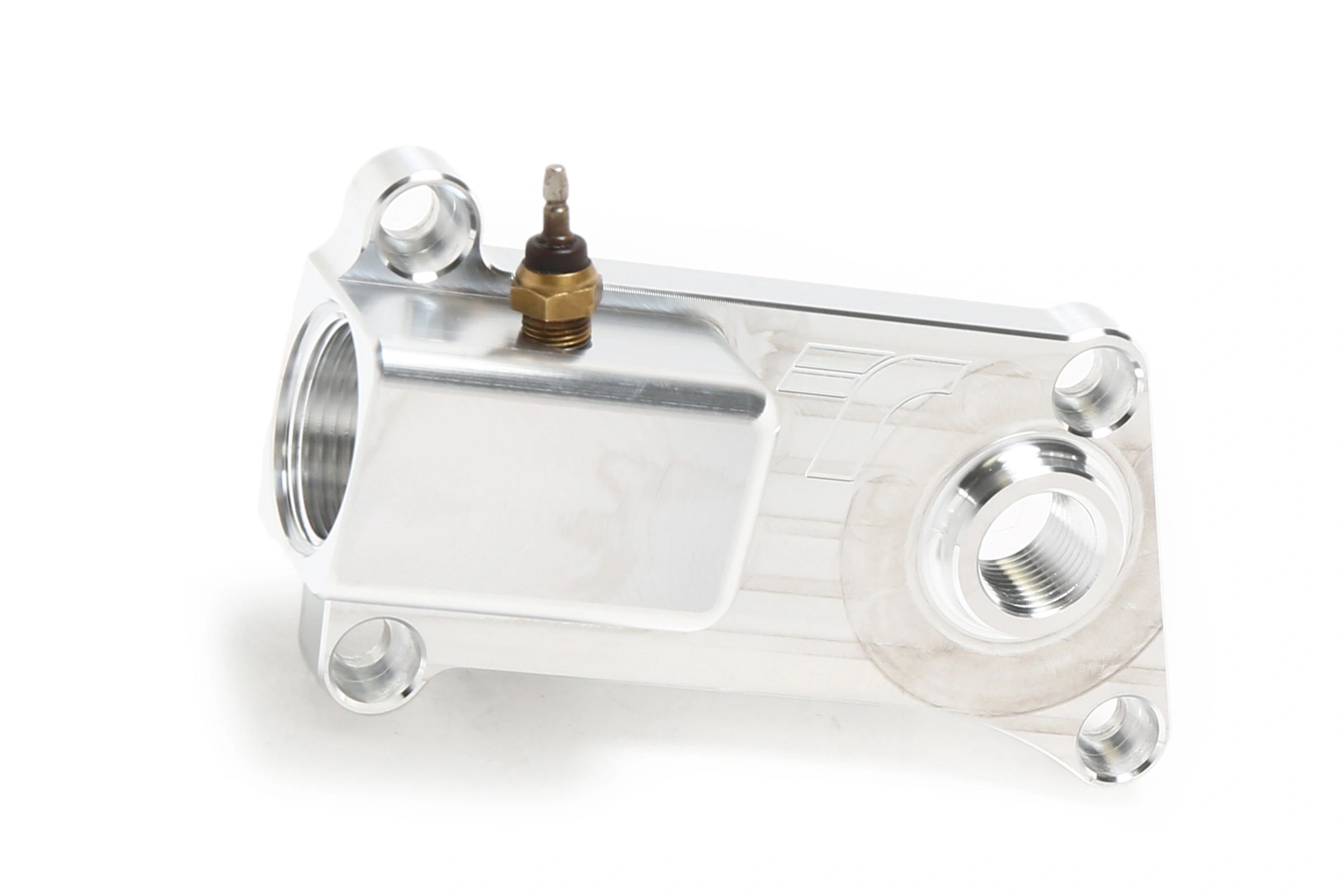 Reviews