TracTuff RBB/ RBC Rear Wheel Drive K Swap Filler Neck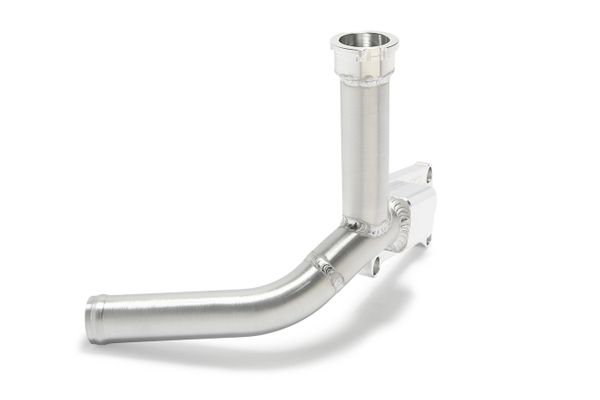 TracTuff RBB/ RBC Rear Wheel Drive K Swap Filler Neck
The filler neck is substantial upgrade from the standard RWD upper water neck. 

Normally, the water neck is pretty much right in front of the radiator and the two points are pretty much equal in height... and even then, the K is notorious for being a real bitch to bleed! Rotate the motor 90° and now you have to make the radiator hose either go up and over or down and under the intake manifold. Both will present problems, but one is uglier than the other, so down and under seems to be the most popular choice! To help, Pit Garage created a fixture based off of the S2000 intake manifold/ water outlet (position and angle) and I had custom tubes bent, weld them to my billet RWD housing... essentially mimicking the geometry of the factory S2000 combo and added a filler tube.
This option has allowed K swapped S2000's to reuse the factory upper hose; in fact... I'm starting to see more and more Non-Honda swaps going to that hose to solve there unique swaps connection issues as well. This product significantly reduces the headache of adding fluid and bleeding the system at its highest point. If space or budget allow, look into a fill pot or swirl pot for even better solutions. 
NOTE: Made to Order - Contact for ETA - If you are interested in a specific design that varies from this, please email us at sales@tractuff.com. If you have questions related to the configuration or options... PLEASE visit the WHATS WHAT or FAQ page. The cap bung has a 1/16" NPT port for connection to an overflow and uses early model Honda radiator caps; such as an 88'-91' Civic/ CRX or 90'-93' Integra. The sensor port selection is optional, if you don't have/ need a sensor, don't select it. I only offer two threads... 1/8" NPT or 1/8" BSPT (Honda Single Prong Sensor).
The billet neck has a 1/2" NPT heater port and the hardware kit includes a 5/8" hose fitting, a plug, four stainless M8 socket head bolts, and a Genuine Honda gasket. The filler tube is welded so that it sits level when bolted to an engine leaned back 15° (OEM position).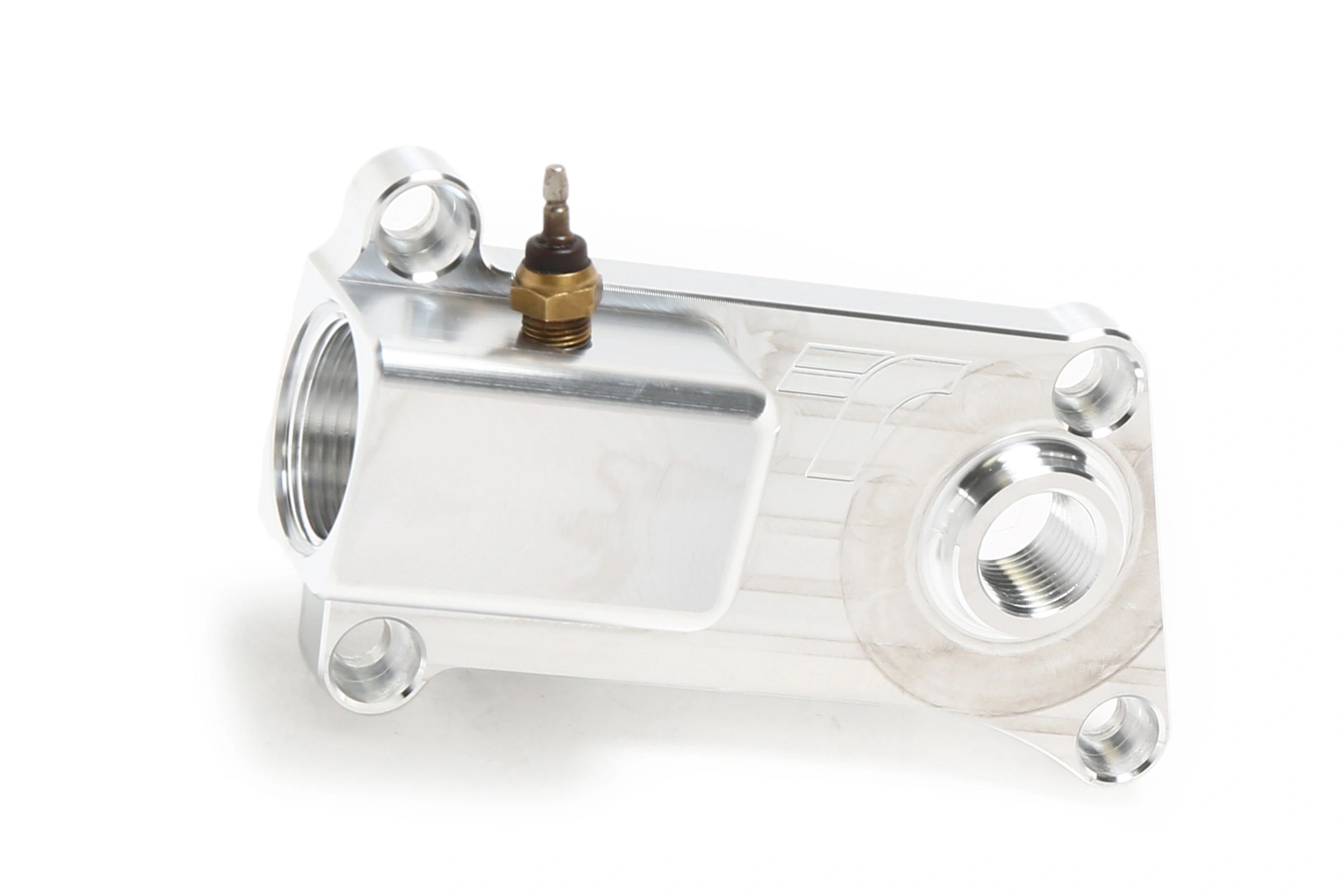 Reviews