TracTuff RBB/ RBC Swirl Pot - V4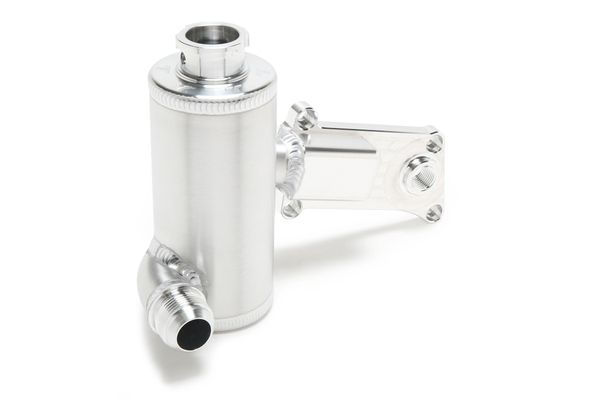 TracTuff RBB/ RBC Swirl Pot - V4
My second sidewinder turbo friendly version of the popular RBC/ RBB swirl pot. As the industry has grown and new companies have come out with manifolds with more exaggerated turbo placement and turbo's getting bigger, its no longer a one size fits all. I now offer 6 variants of FWD swirl pots for the RBB/ RBC cylinder head to try and solve each unique scenario.
V4 uses a newer flange geared towards the RWD market, which in a FWD setting, points the outlet straight forward, allowing the swirl pot to be placed way ahead of the original outlet position and freeing up tons of space. By far the best product when it comes to aggressive forward facing sidewinder combos but really should only be considered when a center feed intake manifold is being used.

This swirl pot starts with a beautifully machined 6061-T6 flange that incorporates the largest port possible within the OEM gaskets footprint and a 1/2" NPT heater port. You can choose to have any number of accessory bung options added to the tank in any open space. The outlet itself can be configured for standard hose (1.25" OD) or -16 male flare.

The hardware kit includes four M8 stainless steel socket head bolts, a 90° heater hose fitting, a plug in the event you don't plan on connecting a heater hose, and Genuine Honda gasket. The swirl pot is welded so that it sits level when bolted to an engine leaned back 15° (OEM position) for the traditional option and leaned forward 8° (intake side) for the gangster lean engine mount option.
NOTE: Made to Order - Contact for ETA - If you are interested in a specific design that varies from this, please email us at sales@tractuff.com. The cap bung has a 1/16" NPT port for connection to an overflow and uses early model Honda radiator caps; such as an 88'-91' Civic/ CRX or 90'-93' Integra. If you are using AN lines, I recommend designing the upper radiator hose so that there is droop/ give... so the engines movement and does not push/ pull on the radiator and fatigue any parts.

DISCLAIMER: Due to the constantly changing turbo manifold market and the increased size of turbos being used, it is your job to either verify fitment by sending images with measurements to me prior to purchase for my recommendation.

Please, DO NOT ASK ME FOR A RECOMMENDATION with a simple parts list... I am not familiar with every combo and have no clue what x, y, z companies manifold and a, b, c companies turbo fit like! I will only respond to emails that have quality photos with a top down perspective showing the available space.

This configuration may have clearance issues with throttle cable pulley and/ or fuel rail plumbing; you will need 4.50" of space, measured from the front of the cylinder head as measured from the water bypass mounting surface and 3.50" of space to the right of the upper water necks mounting surface.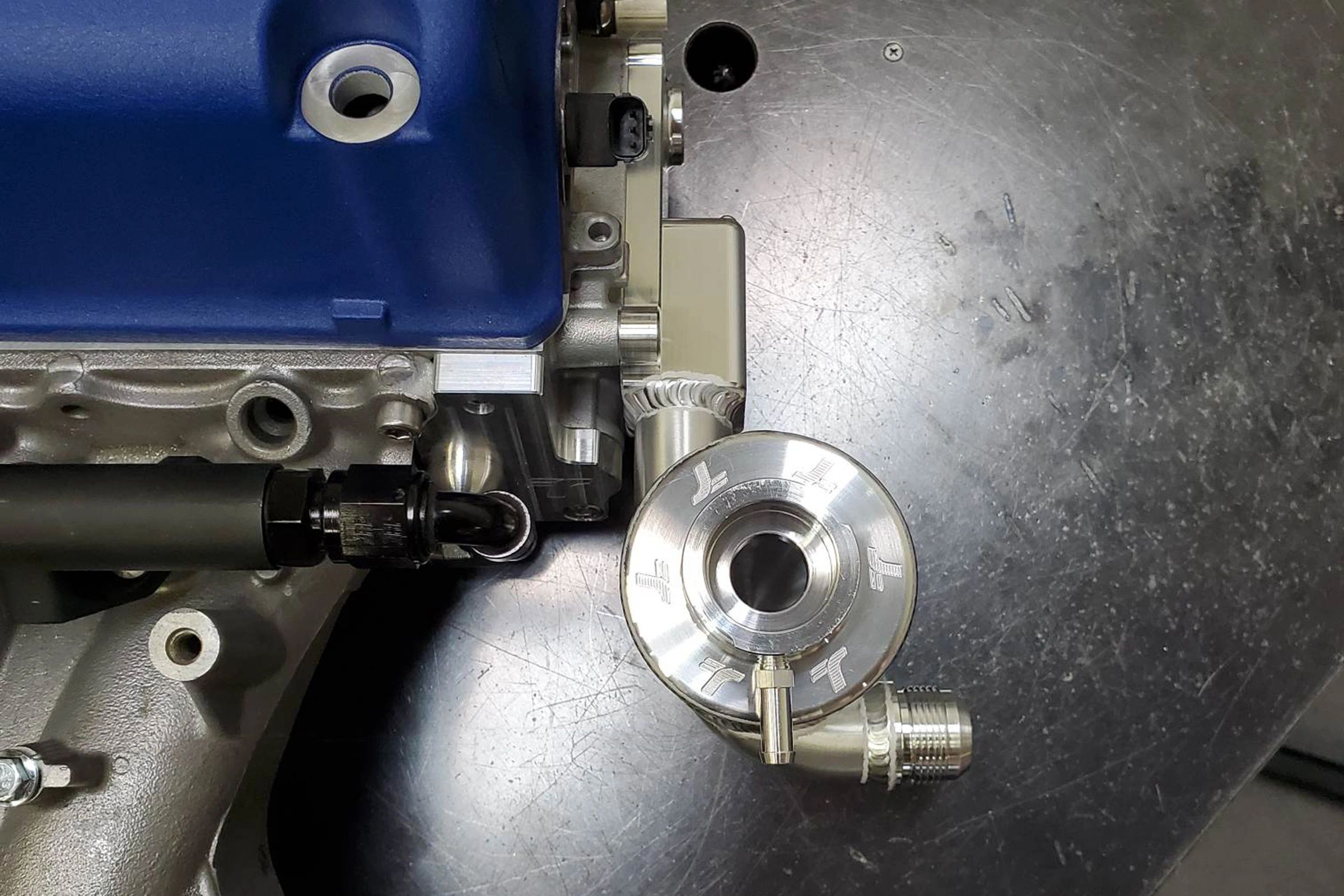 Reviews